Ballpark (huge area) solutions
Provides routing of digital video signals after switching from a huge number of sources (1000 and more). We consider the situation when the possibility of pre-synchronization of sources is absent. It is explained by the need to use enlarged number of signals, and therefore the need to use sources from different sources.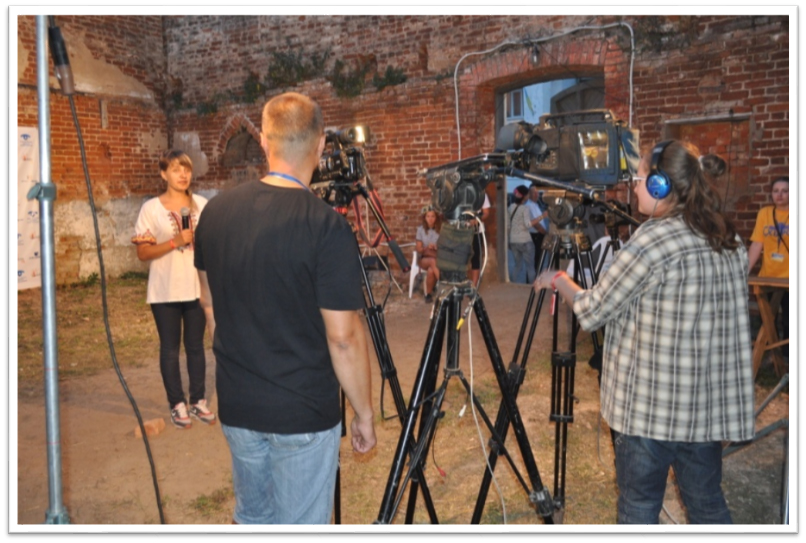 A multiuser mode of signal routing is also supported. The solution allows optimizing the costs of the inside and permanent redesign of the system in the case when the location of sources on the huge area may change situational and during brief time – that is, despite long-term exploitation of the system, such changes of location may occur frequently. This is important in service of events such as up-to-date exhibitions, high sporting events, bank holidays and similar spatial show.
The solution minimizes:

costs for:
production and exploitation of the switching system – 10-fold reduction of cost compared to industrial systems at 50 - 60 sources;
production and exploitation of optical fiber camera channels – 5-fold reduction of cost, if the number of sources exceeds even 50 units;
exploitation of multi-chamber system – inside of system for 1000 cameras on location in 2 – 5 sq. km is performed by a team of 10-15 trainees of initial qualification during the day;
as well as dimensions of:
switching systems – compared to commercially available systems for 50 -60 sources (size 1,5x0,5 m) – dimensions of the new system is 100 - 1000 sources - 0,5x0,4 m (depends from a number of sources);
camera channels (coils of optical fiber cable).
New!

Only this solution allows you to distribute a multiplayer mode on a theoretically unlimited number of remote users. For example, to provide viewers with Internet broadcasts of exhibitions as a separate service – running a separate shooting area and with a possibility to create own program through a worldwide network.